Ultimate flexibility in jewellery
Choices by DL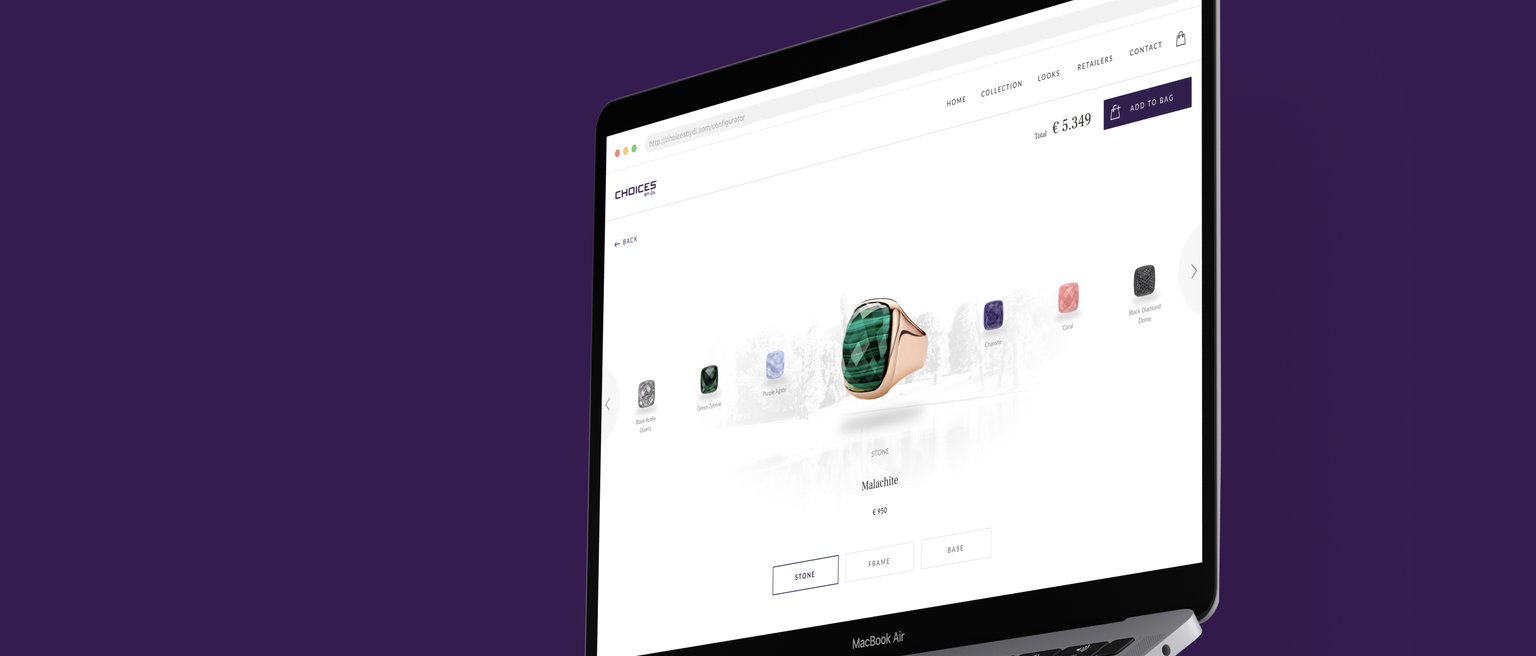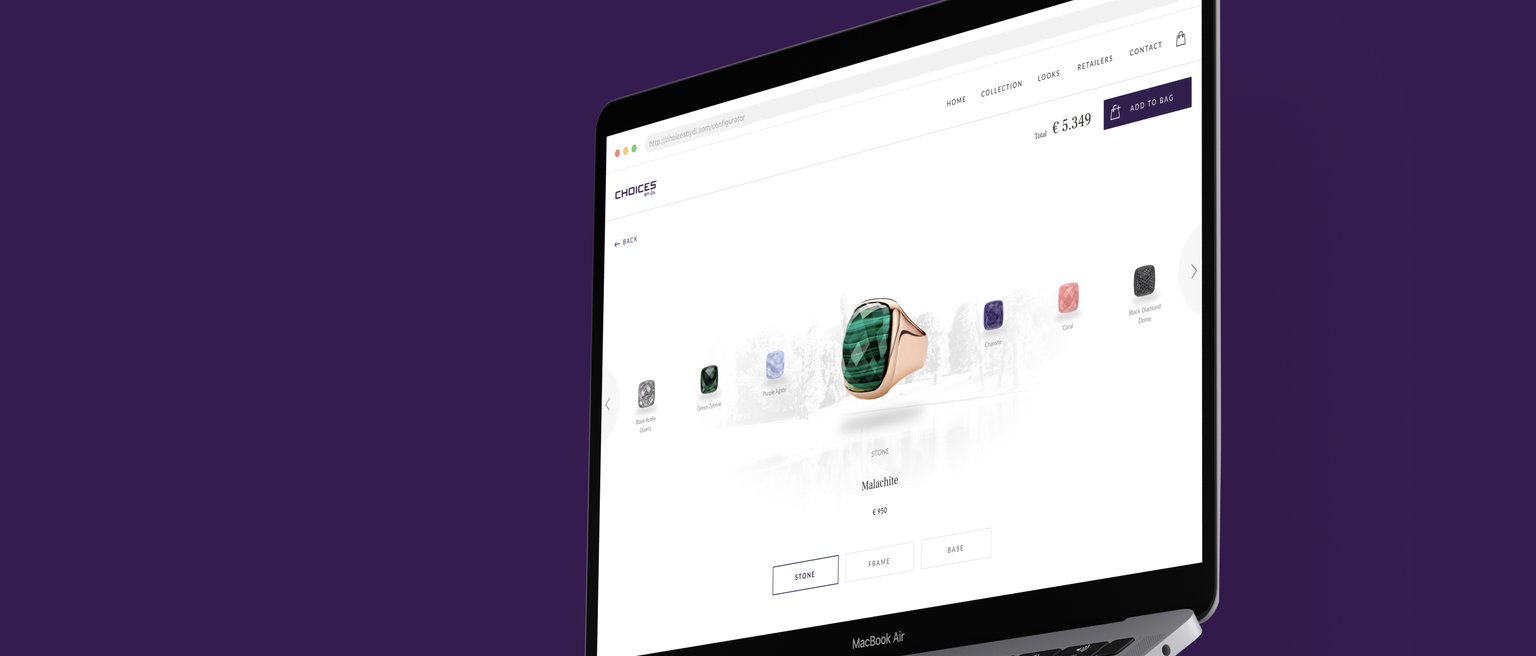 Deliverables
Web App, Website
Technology
React / NextJS / Node.js / GraphQL
Website
Why settle for a single piece?
Choices by DL is the brainchild of Debora Huisman-Leeser, 4th generation in a line of GASSAN diamond dealers and jewelers. She asked herself a question: why do we have to settle for a single piece of jewelry? From this thought sprang the now well-known concept of Choices by DL: customizable jewelry with endless possibilities.
We teamed up with the Choices by DL team to bring this concept to life in the digital age.
"
Reversed Digital is a partner for GASSAN that helped us develop a whole new design and look and feel for the GASSAN website. The entire website feels future-proof. Reversed Digital switches quickly and helps us think about providing our customers the best possible experience."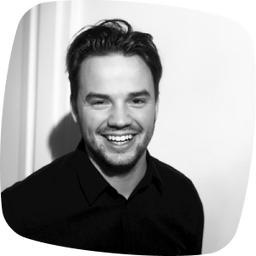 Tom Huisman
Online Manager at GASSAN Diamonds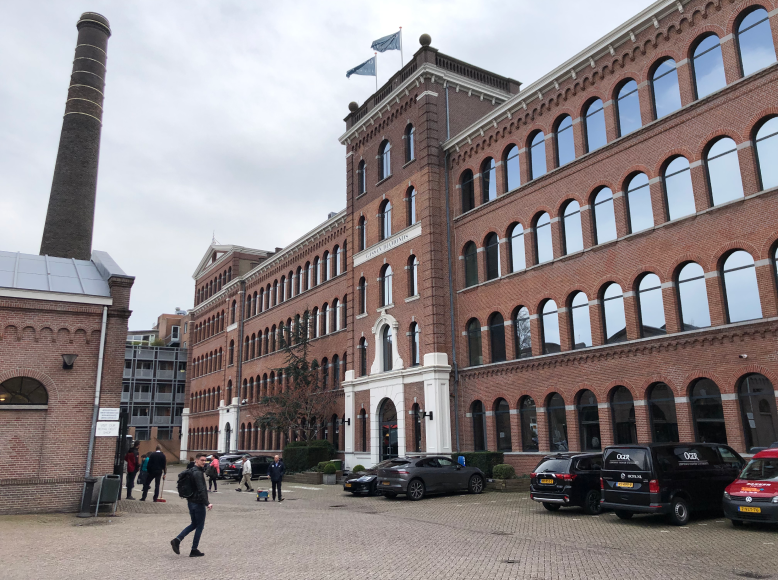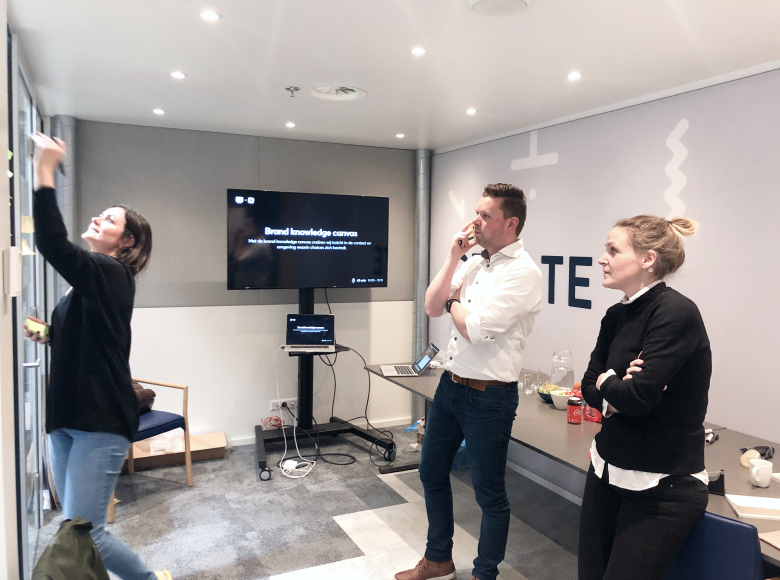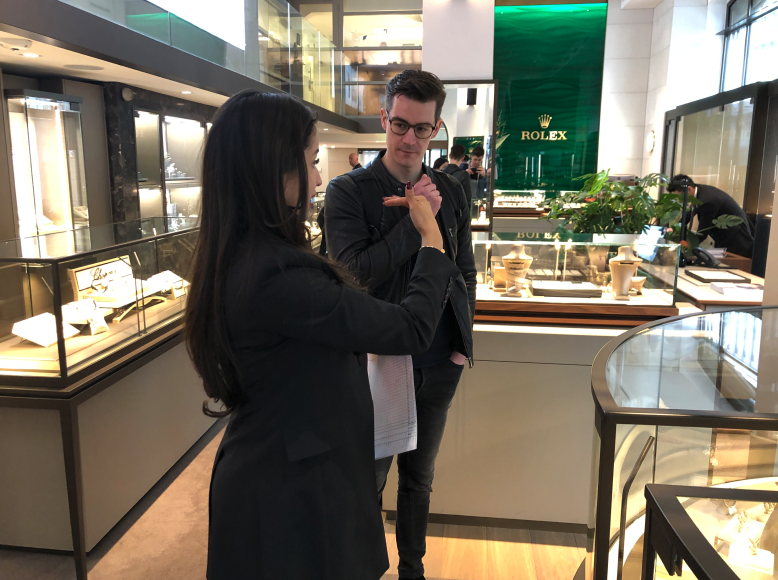 A webshop that supports composing jewellery
During several workshops, we mapped out the opportunity area's, defined the scope, worked out customer journeys and ideated on possible solutions. The entire process lead us to the conclusion that to harvest the benefits of a jewelry configurator, a new webshop was needed.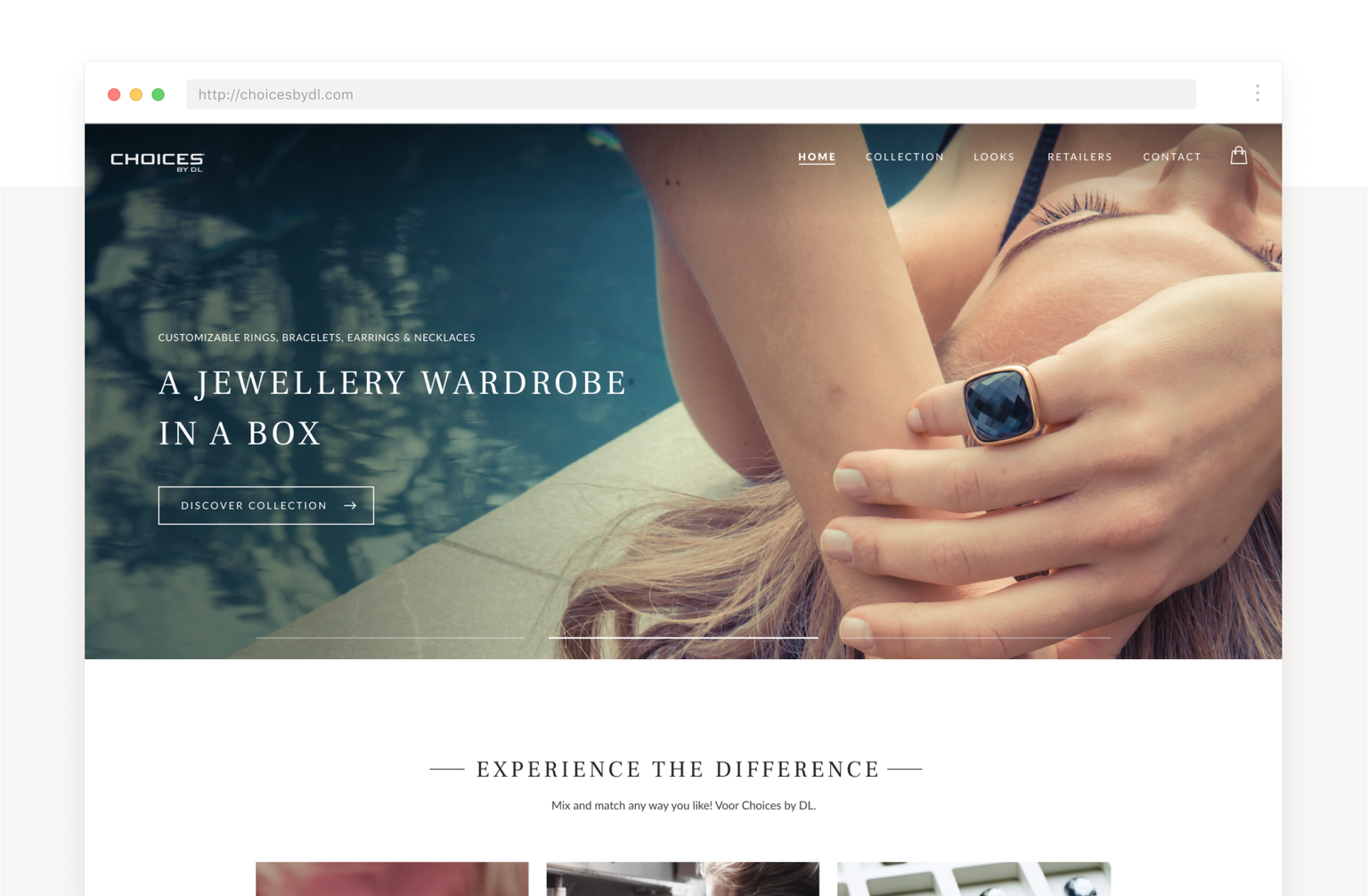 Shop the look
Today's "try before you buy" mindset is changing the way how people shop online. People want to be certain that they're buying the right item.The "shop the look" concept triggered a major positive response during our initial prototype tests. This is why it evolved into one of the key components of the webshop.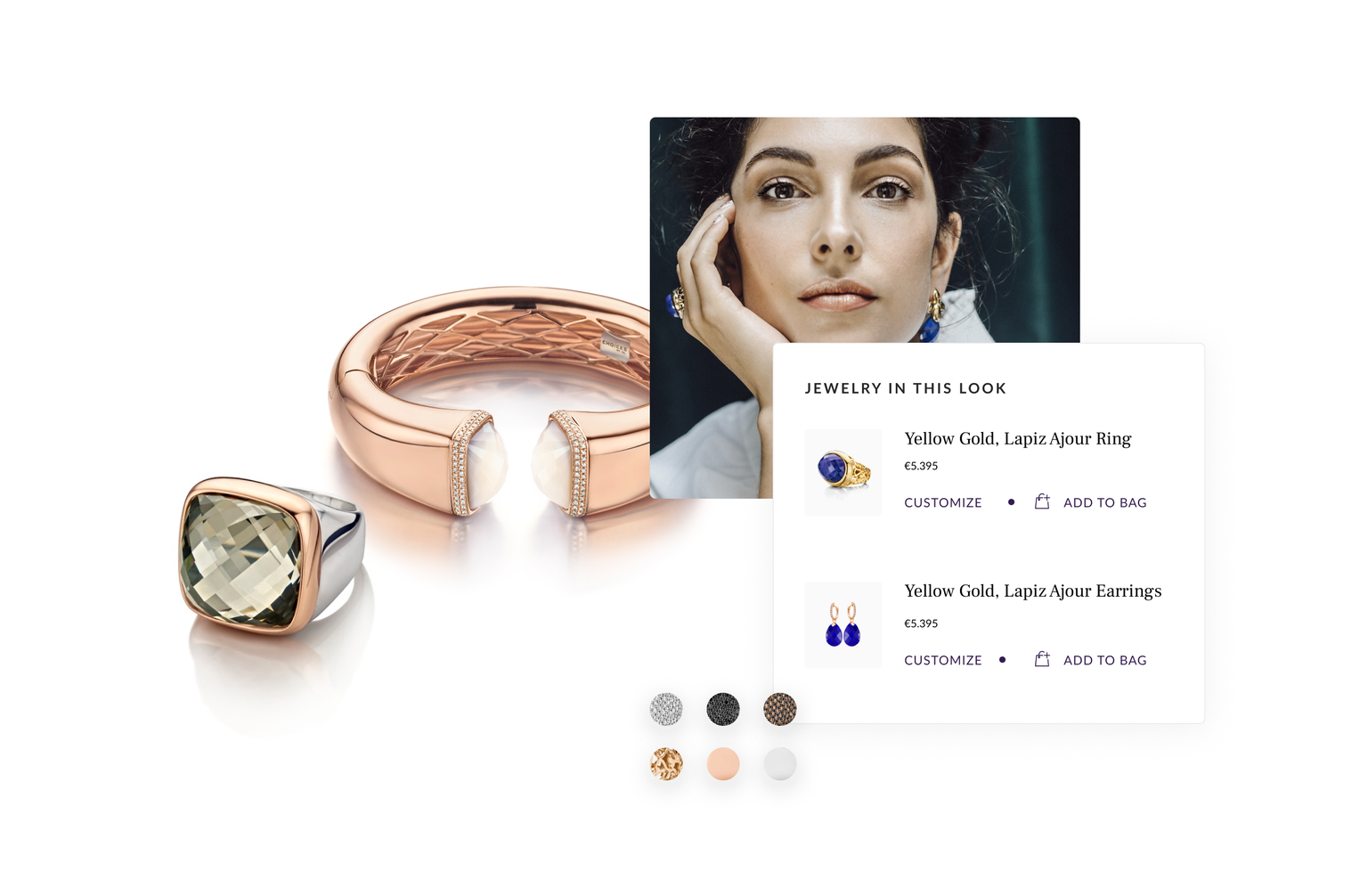 Choose, configure and experience
Professional photography combined with the latest web technology enabled us to build the Choices by DL Mix & Match concept. Using the configurator, you could make over four hundred thousand combinations and put together a unique ring as soon as it went live.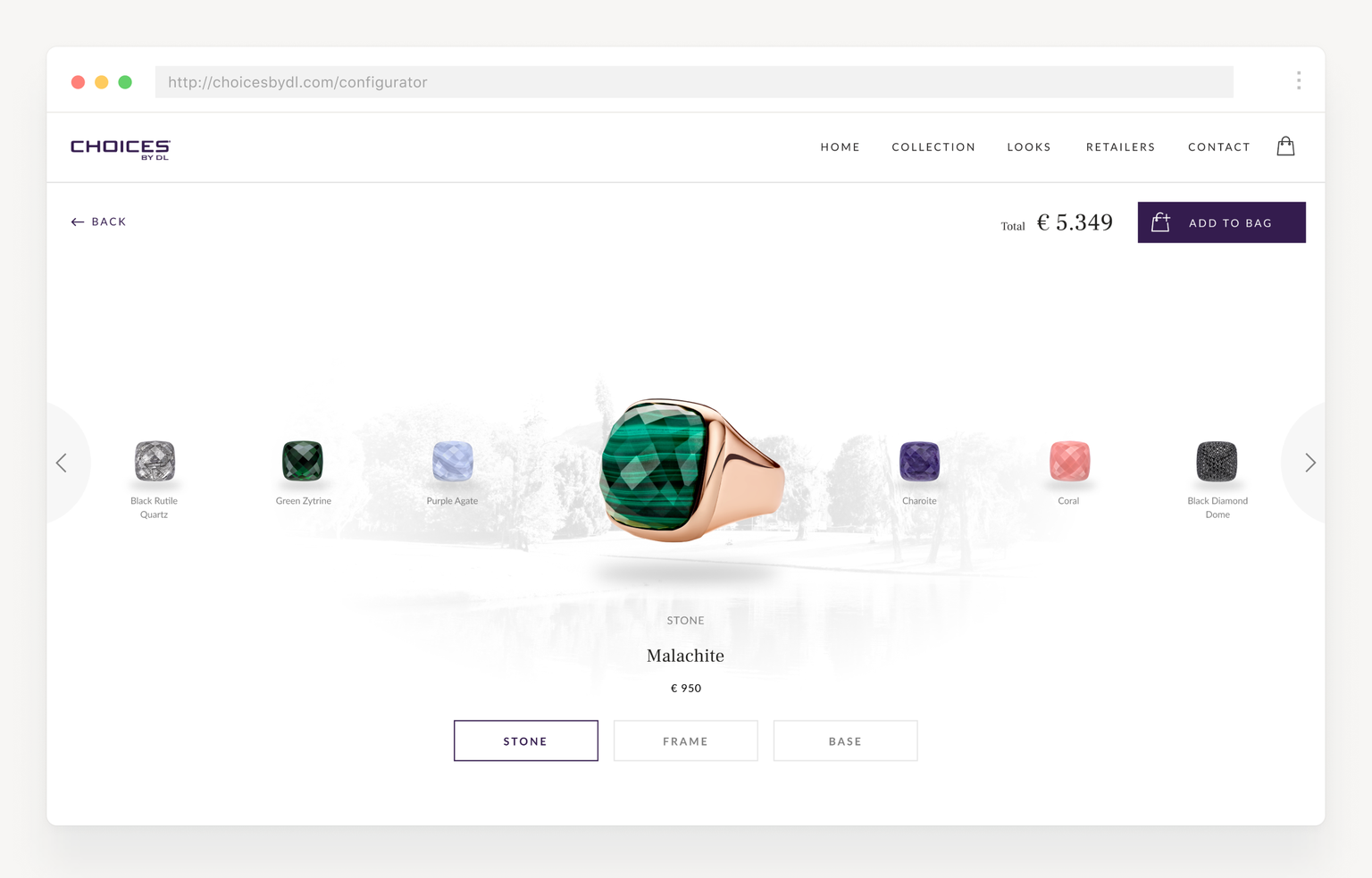 From physical to digital
During our observations in the physical store, we took note on how sales representatives upsell extra gemstones at checkout. We replicated this physical experience to the digital world by giving users the possibility to easily add stones to their configurations.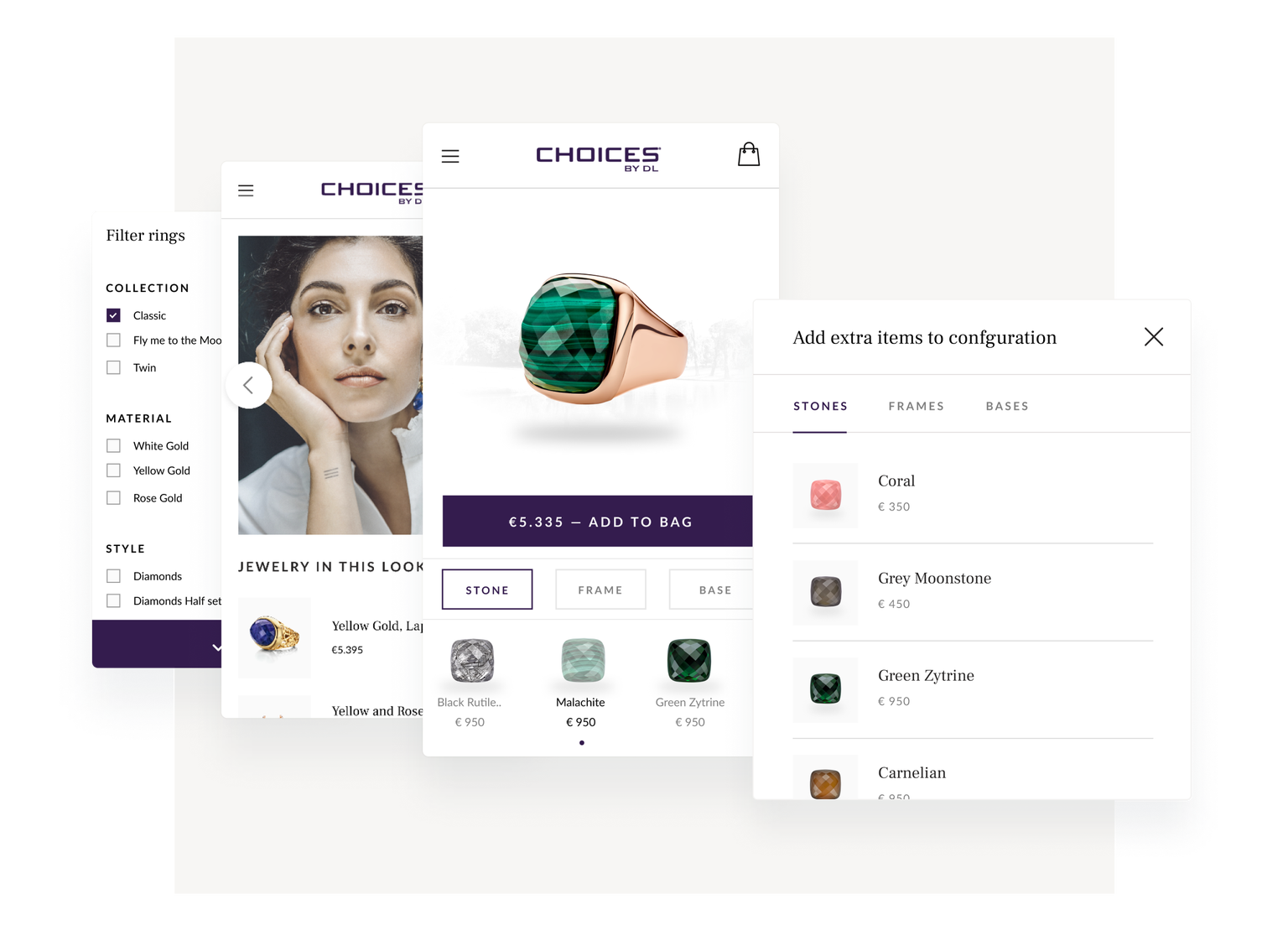 Future-proof
Given that half of visitors visit the webshop from their phones, we made sure the experience was optimised for each device.
The development of the Choices by DL webshop led us to also take on the entire GASSAN.com webshop and continue to actively develop it.