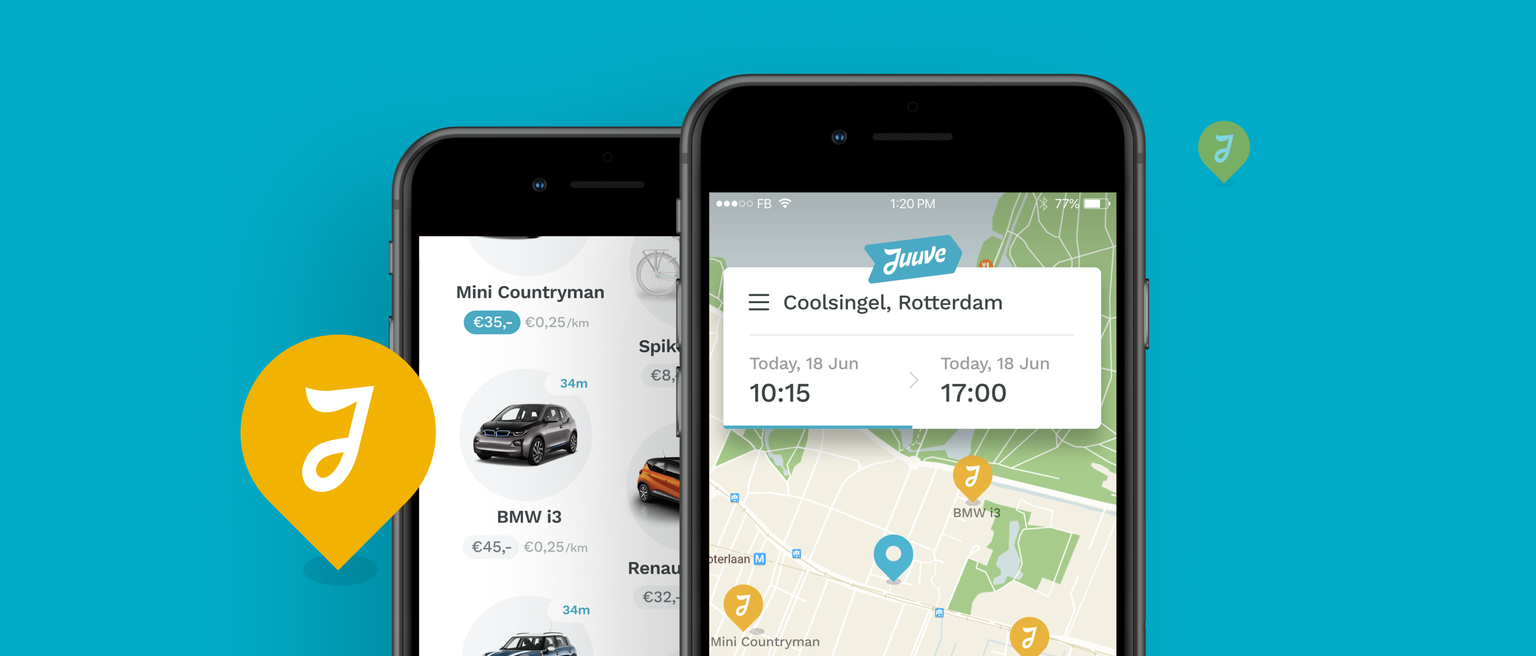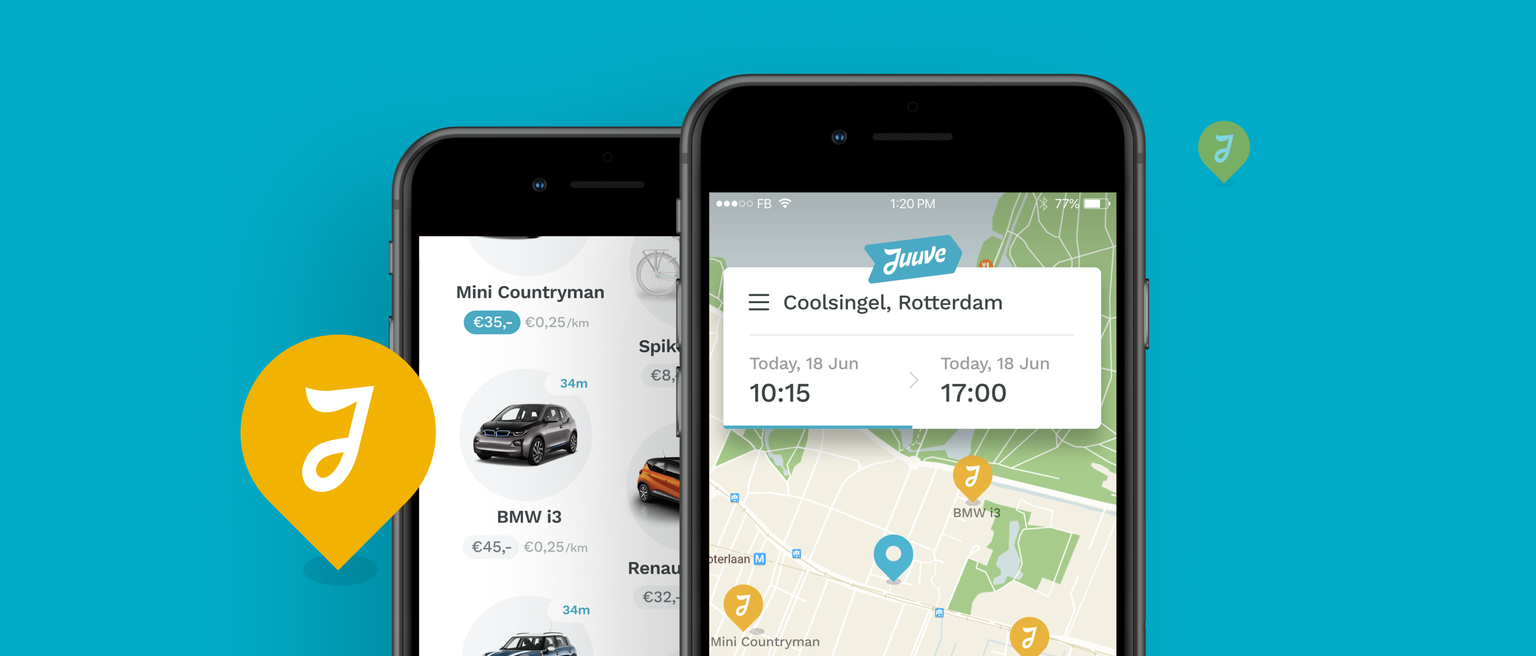 Deliverables
UX & UI design
Website
Swipe to unlock
Juuve is a car-sharing platform with cars throughout the Netherlands. In 2021, Juuve merged with MyWheels. Juuve uses a smart box in the car, which makes it possible to open the car with an app. To provide car renters with a great user experience, Reversed Digital was brought in.
The challenge
The goal was to create a unique experience for both car owners and car renters. Car owners needed the freedom to choose when and for how long they wanted to rent their car. Car renters needed an easy way to discover and reserve cars, connecting the two.
In an intensive collaboration with the Juuve team, we developed concepts and interactions and designed a sleek interface. Through prototypes, we were able to test and optimise the user experience early on.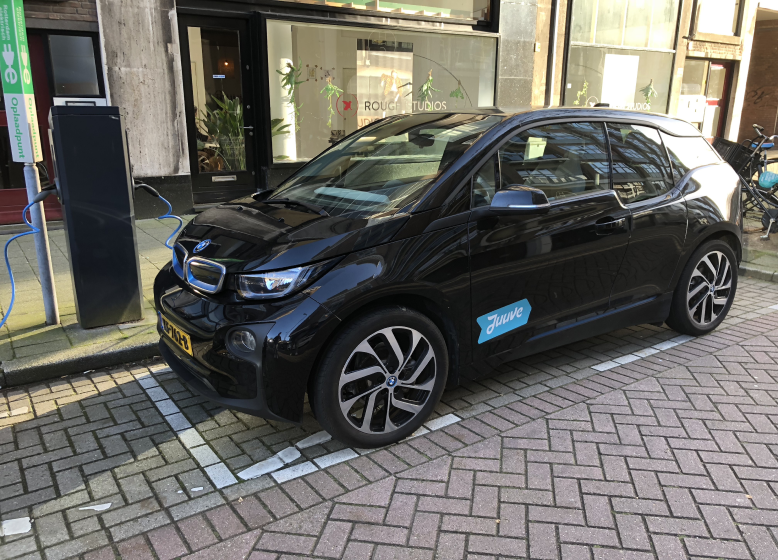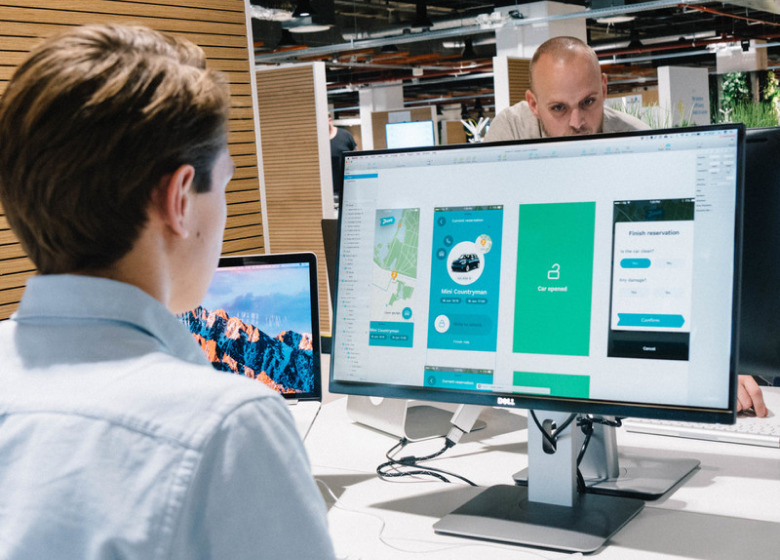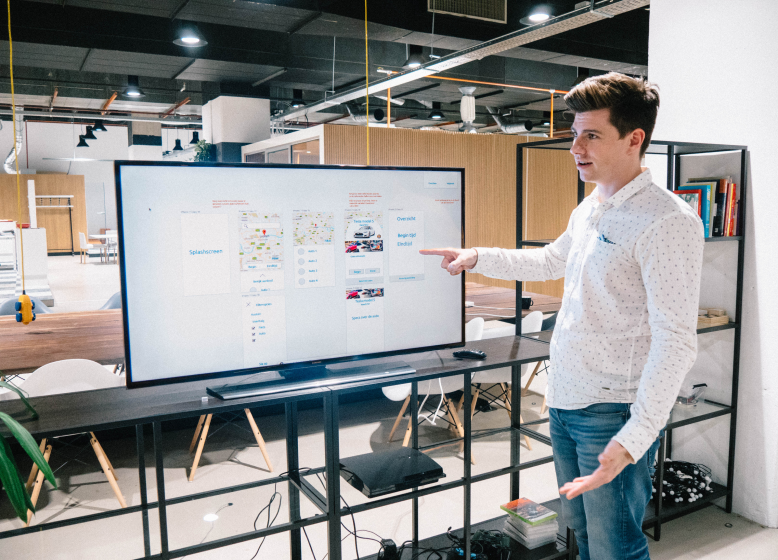 Early workshops & concepts, exploring interaction concepts with the Juuve team
A flexible and future-proof Design System
With an eye on the future and intensive further development, it was important to establish a good foundation for the Design System. Juuve's digital product (the app) required a distinctive and flexible design. The map plays the main role in the application, over which the various cards with information appear. Juuve's internal team could easily build on the design after the MVP was delivered.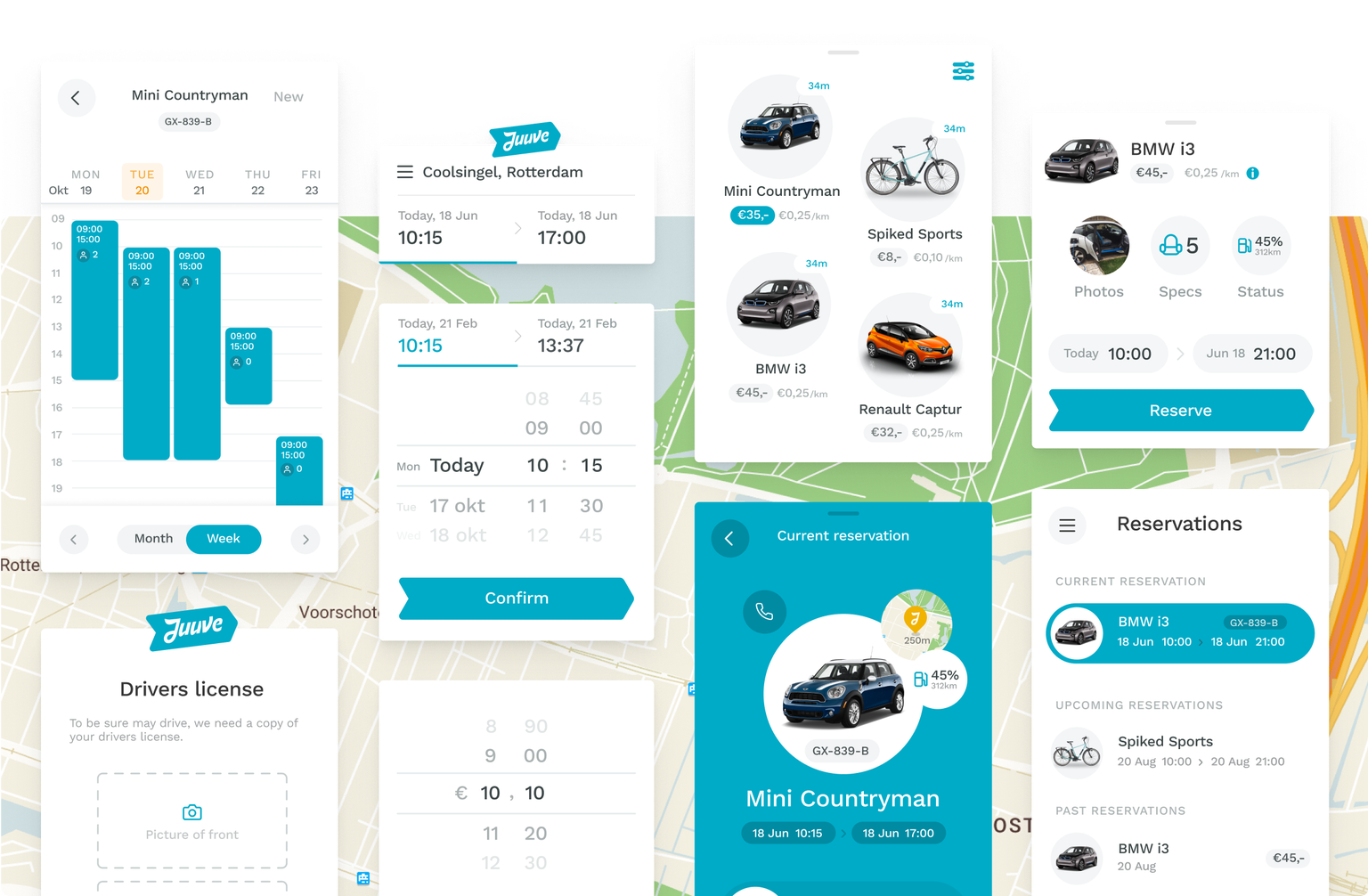 Unlock with a swipe
Juuve's system of being able to open the car plays a major role in its user-friendliness. With traditional car-sharing platforms, the owner must physically hand the key to the renter. As a result, the owner is tied to time and location when the car is rented out. With Juuve, this is not the case and the renter can open the car with a swipe. We therefore pushed the "Slide to unlock" forward in the design to showcase Juuve's distinctive concept.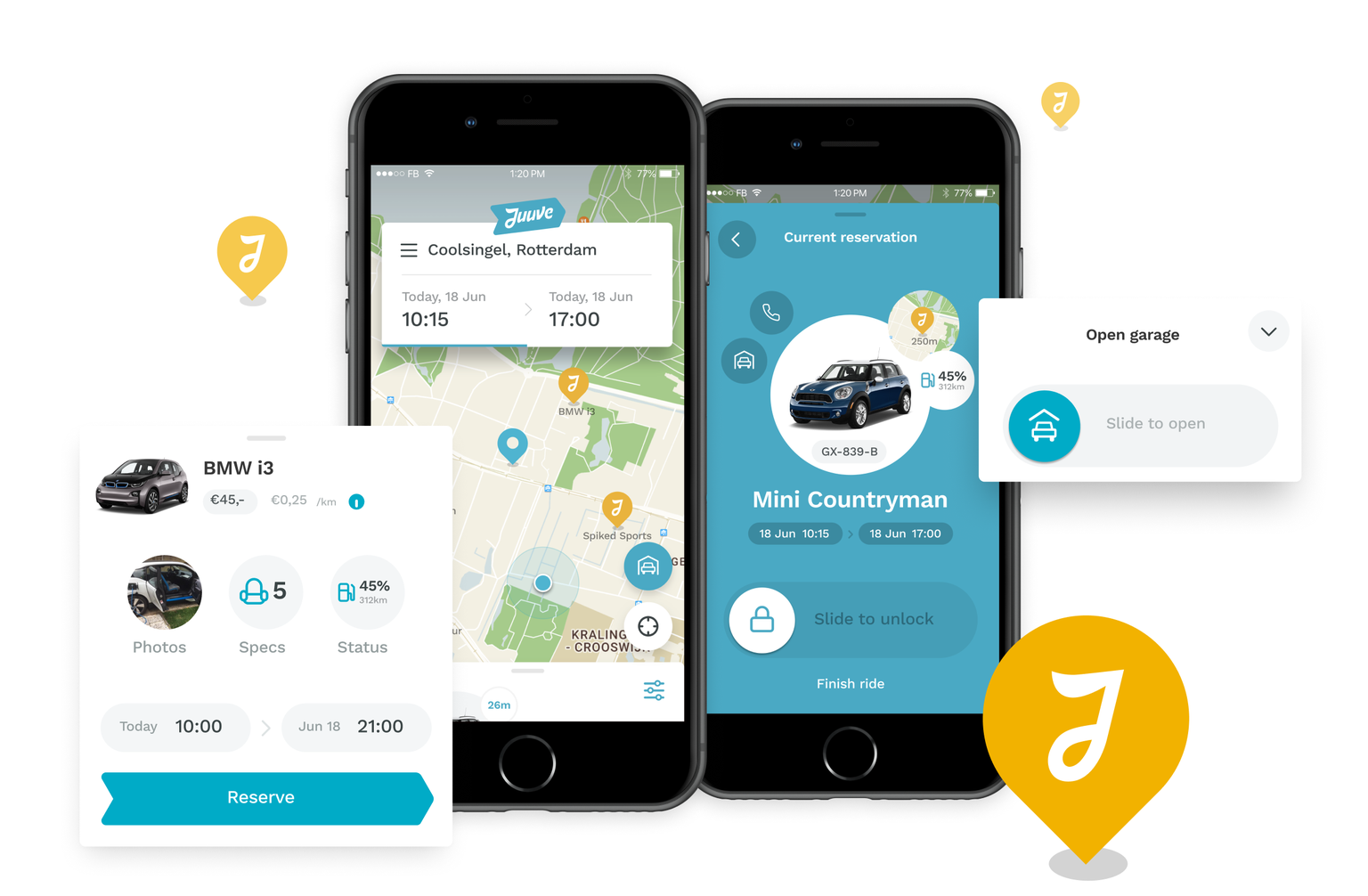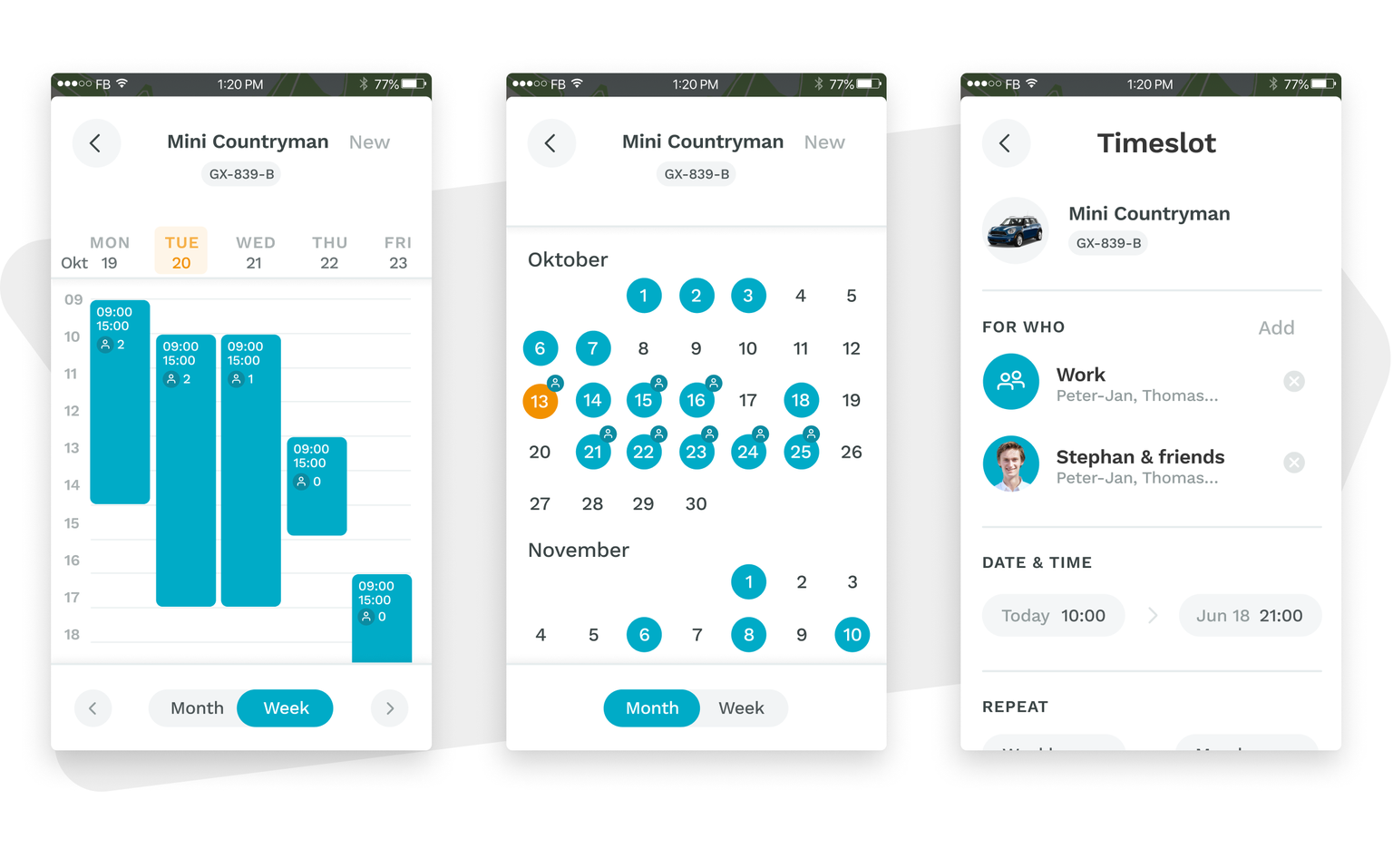 The success of Juuve
In part because of its user-friendly app, Juuve has been able to grow in recent years into a platform with more than 1,700 cars throughout the Netherlands. In 2021, the Juuve was acquired by MyWheels.
This project led to several projects from the investor, with which Reversed Digital and Juuve entered into a long-term partnership.