Generate AI art from your photos
MyPrint.AI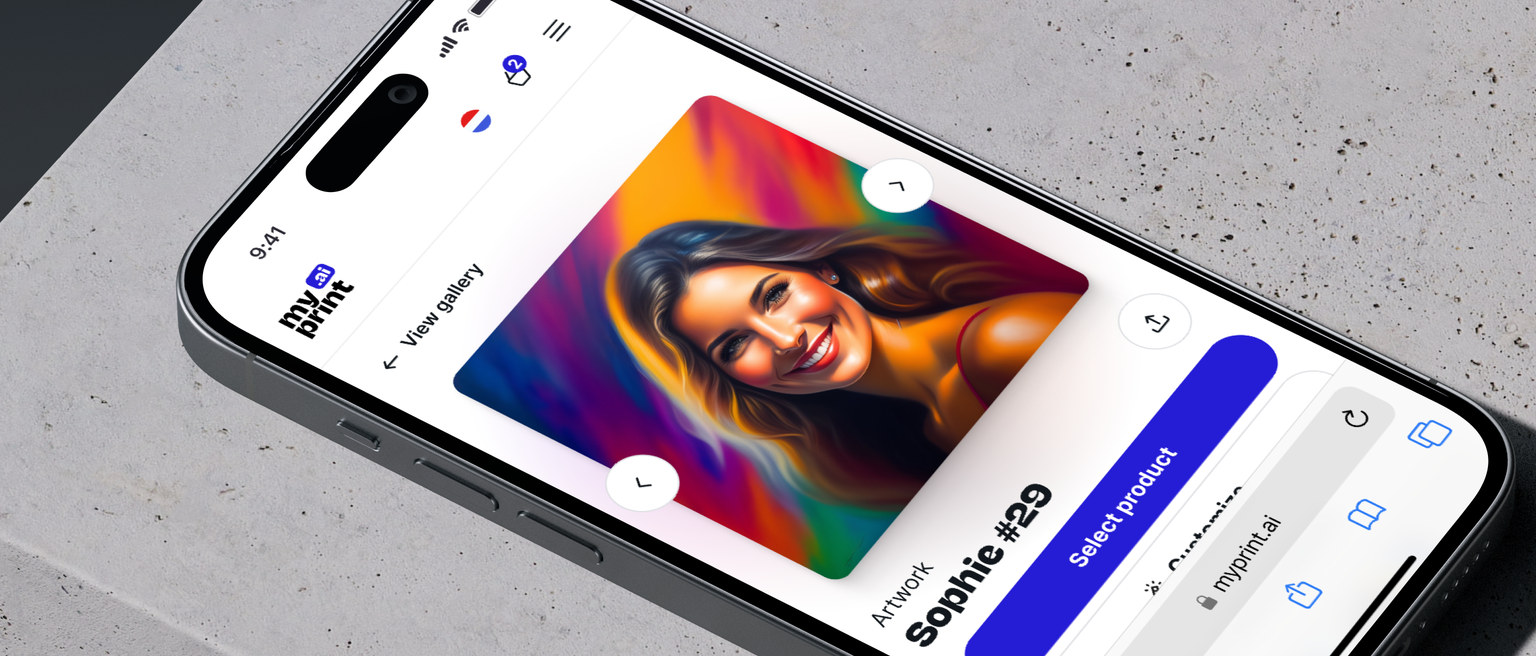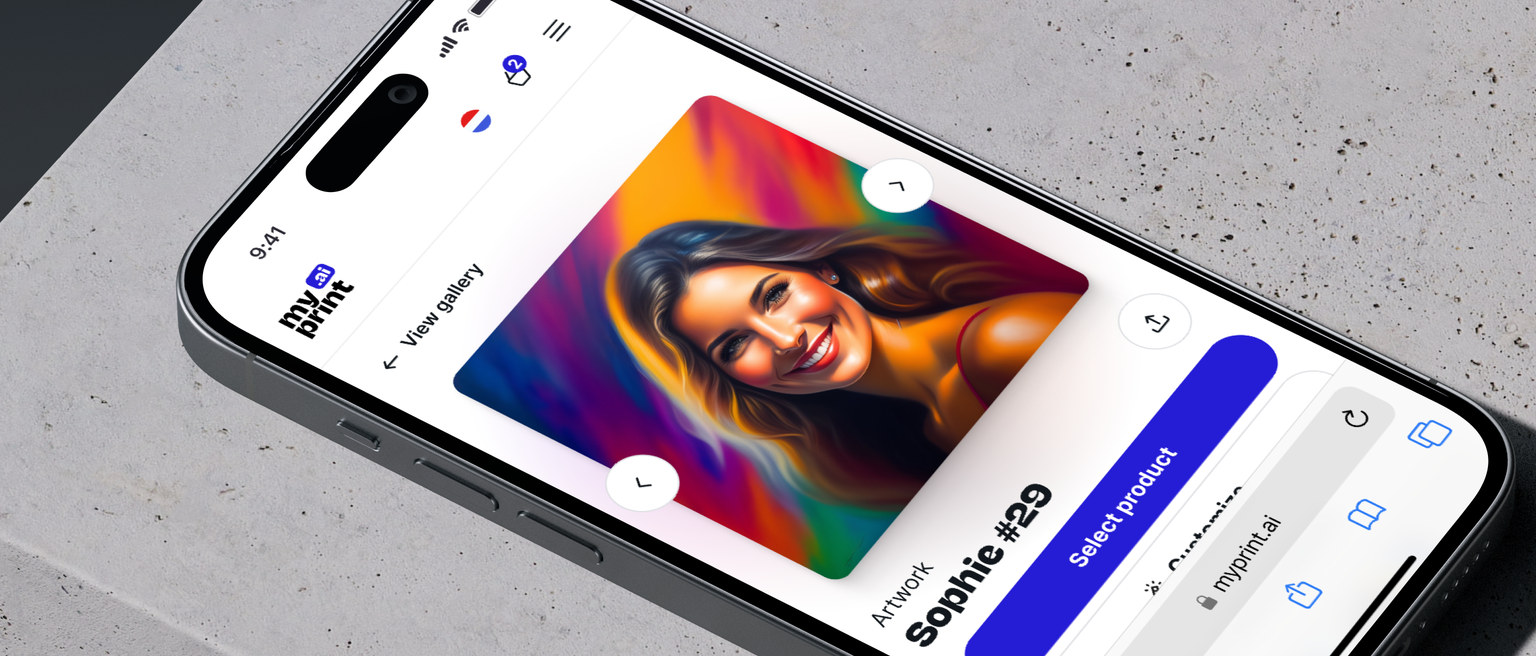 Deliverables
Web application
Website
Using generative AI to create personalised wall art
MyPrint.AI is a cutting-edge startup that offers personalised wall art using modern generative AI models. The company leverages Viesus Cloud's AI-enhancing software and the online print platform Xpozer to generate bespoke artworks based on user's photos of their pets, horses, or even themselves.
MyPrint.AI approached Reversed Digital, to build a fast web application that connects different technologies and skills of the Imaging Solution group, enabling users to print their chosen personalised art on posters, Xpozers, mugs, and more.
"
Working with Reversed Digital has been a fantastic experience, as they helped us navigate the challenges of bringing our innovative idea to market. Their expertise in building fast web applications and our combined expertise in leveraging AI models was key in creating MyPrint.AI, which has now become a game-changer in the printing industry."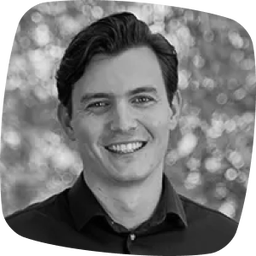 Servi Pieters
Founder MyPrint.ai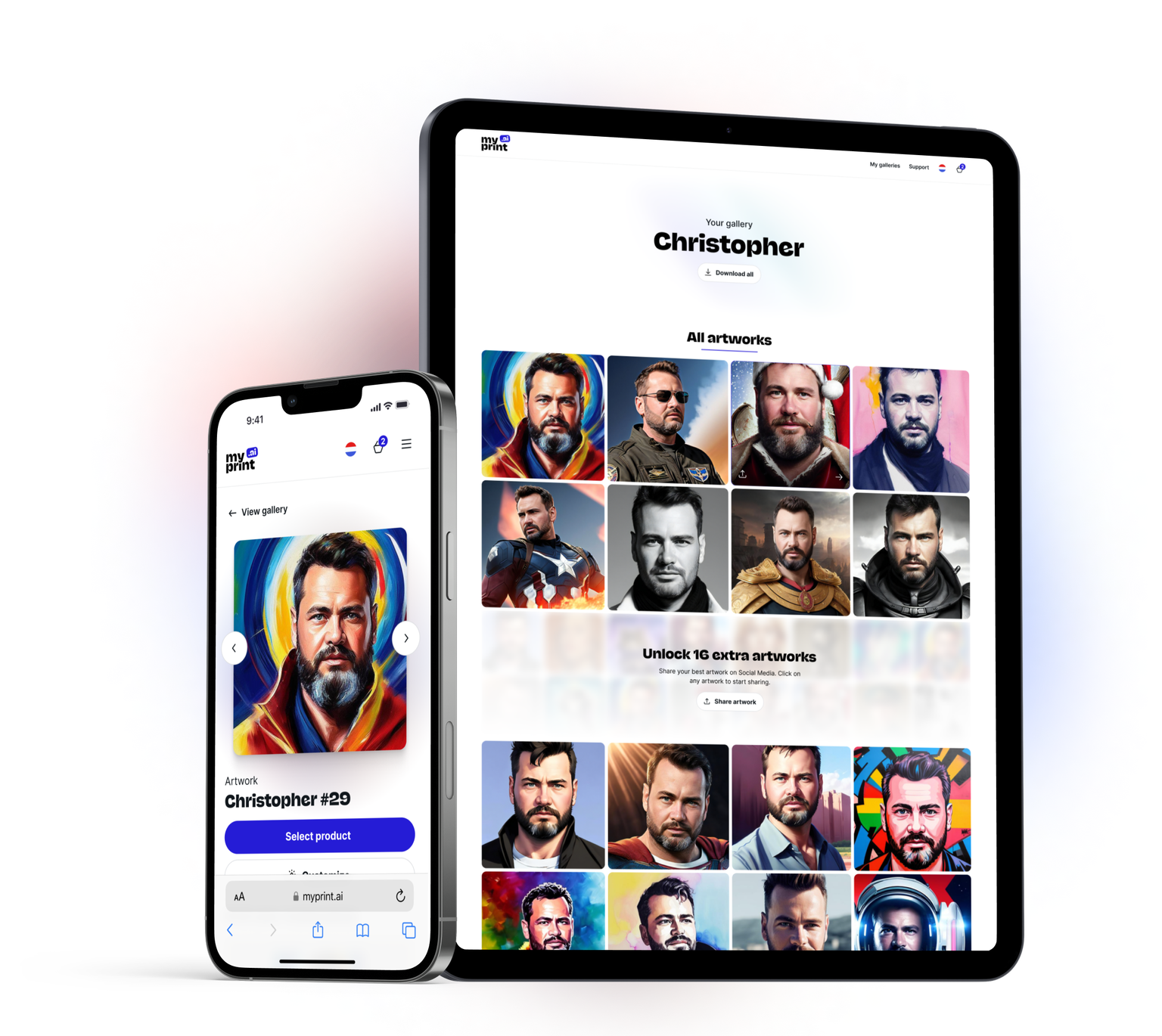 Validating product market fit
The primary challenge was to validate the market fit of the product, as personalised artwork printing was a new concept. To tackle this challenge, we proposed building an MVP in weeks time that could test the two key propositions at once. Firstly, we aimed to determine whether people were interested in generating personalised art, and secondly, whether people wanted to print such art on various products.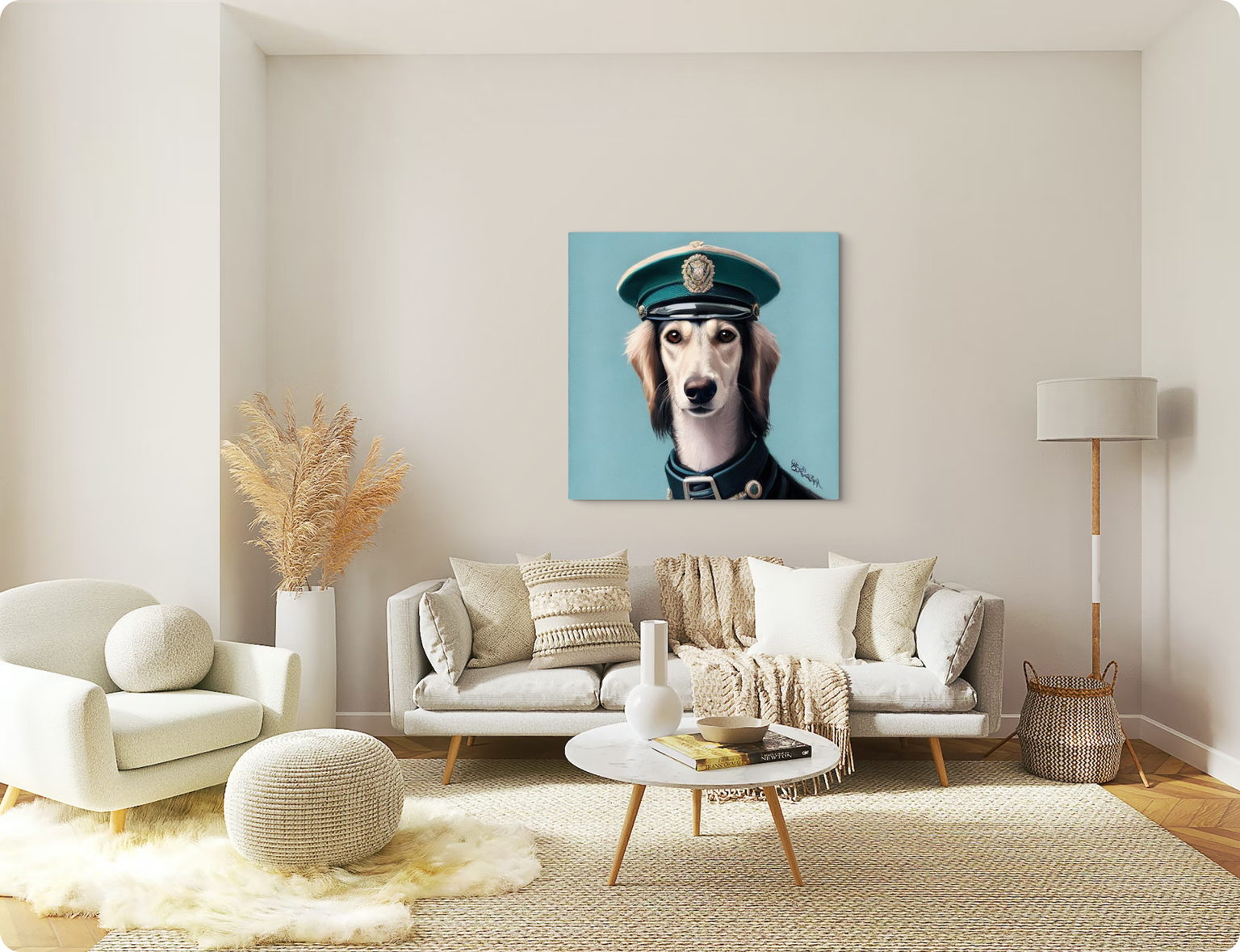 Solution
We began the project by allowing users to upload between 10 to 20 photos of themselves, which are used to train the model. Our team then utilises a generative AI model and other related services to make training the model and generating images fast and reliable. However, models like these typically don't output print-ready images due to their size. Therefore, we utilise the Viesus Cloud AI upscaling model to make the image ready to print.
Once the user has uploaded the photos, the platform generates 100+ digital artworks based on those photos. The user can then choose which artwork they wanted to print on their preferred product, such as posters, mugs, or Xpozers.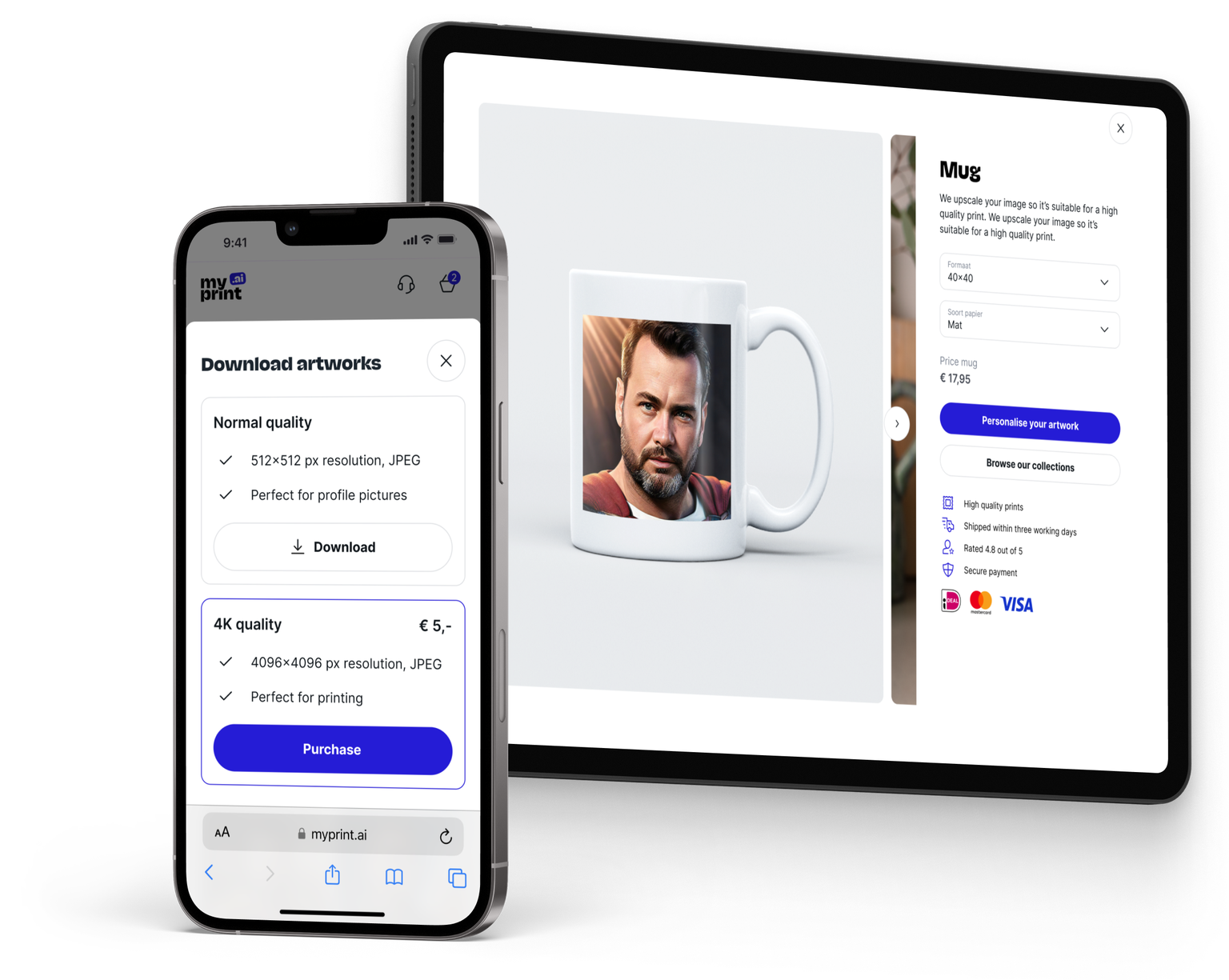 The future of MyPrint.ai
Thanks to our MVP approach, we were able to validate the market fit for the product quickly. Since then, MyPrint.AI has continued to evolve and fine-tune its value proposition. Our team at Reversed Digital is in a long-term partnership with MyPrint.AI, working together to innovate at the intersection of AI and printing.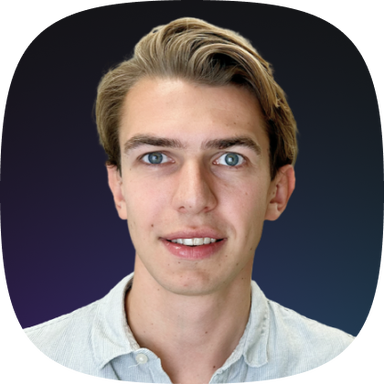 Excited about the future?
+31302270134
ruben@reversedgital.com